Showcasing a skyline dominated by futuristic skyscrapers, Dallas is the second largest city in Texas and the ninth largest city in the United States. Originally populated by cattle and cowboys, this modern metropolis was founded as a trading post in 1846 and became a prominent center for business and industry after the discovery of oil in 1930. Dallas also gained tragic notoriety as the place of President John F. Kennedy's assassination while traveling by motorcade. It later received more positive acclaim through the extremely popular television show of the same name which ran from 1978 to 1991.
Dallas-Fort Worth Area Map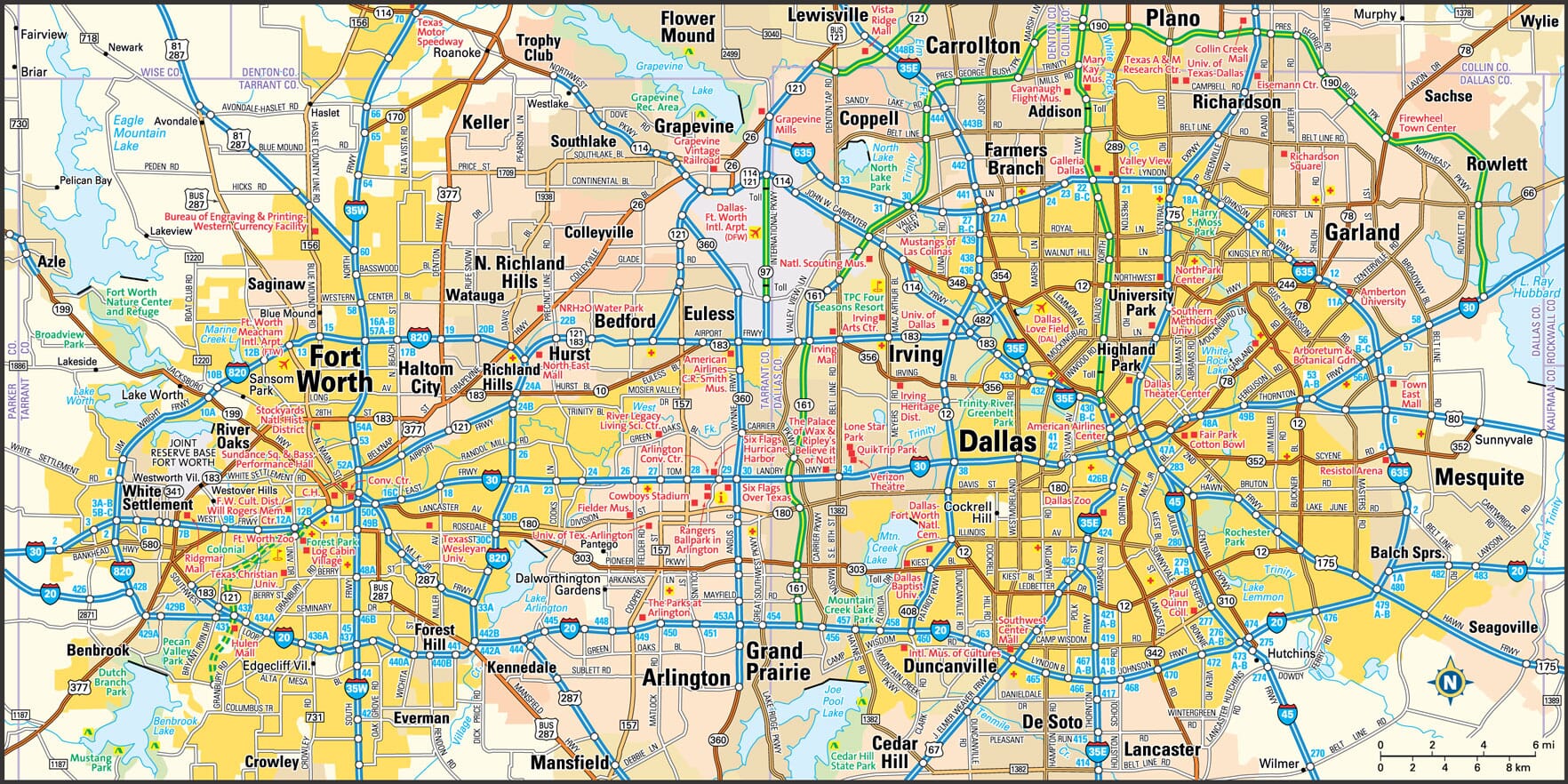 Downtown Dallas Street Map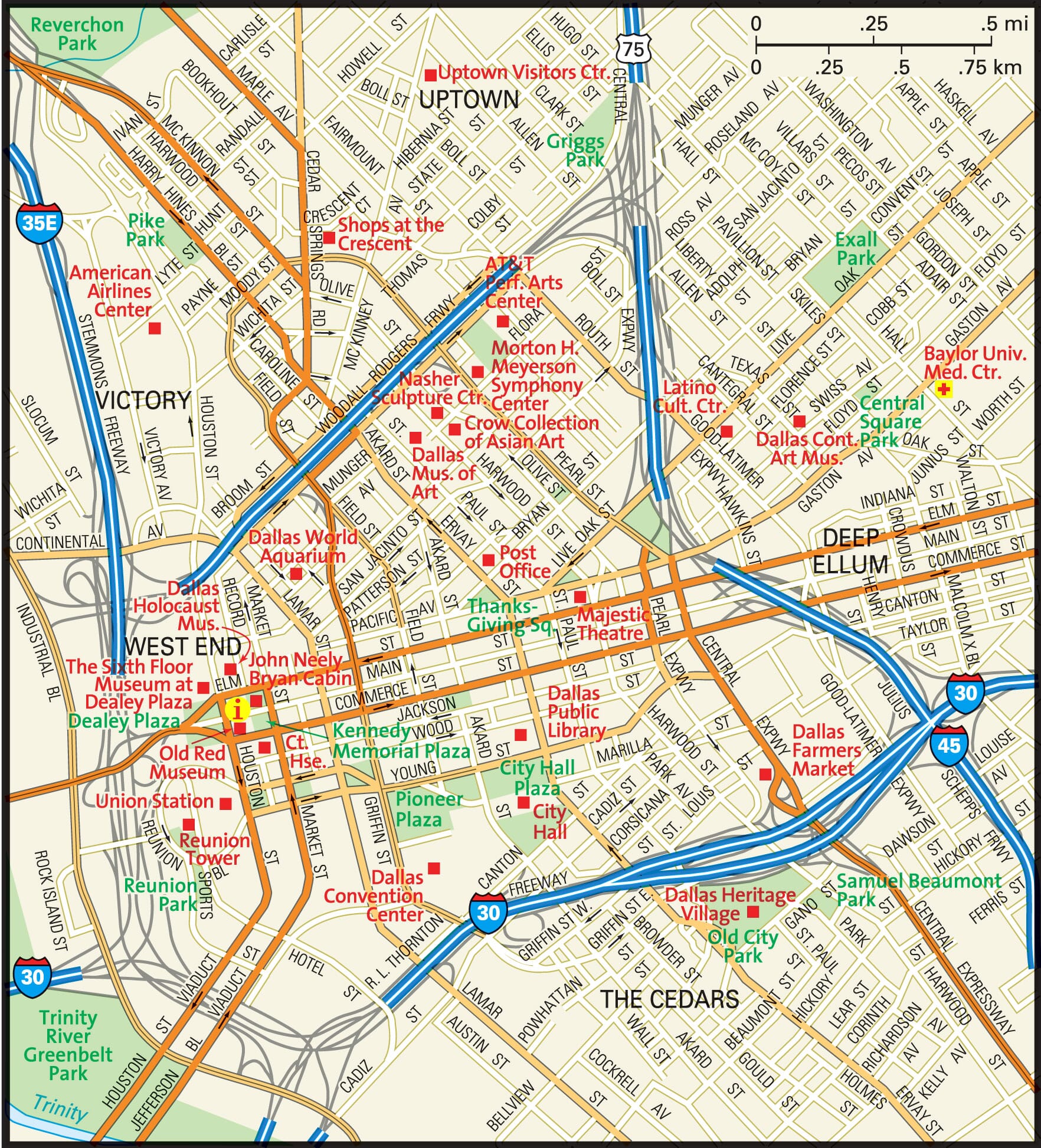 The city of Dallas has become one of the the most prominent centers of business and finance in the southwestern United States. In addition to being a leading center for banking, it is second in the nation in insurance company headquarters and convention business, and third nationally in million-dollar Fortune 500 companies. Dallas also has more shopping space and retail centers per capita than any other city in the USA.
Visitors will find many impressive options for dining, entertainment, and arts and culture, including a 60-acre arts district located in the downtown area. Other attractions include various museums as well as the Dallas Zoo, Six Flags over Texas, and a 66-acre arboretum and botanical garden. The annual State Fair of Texas held in 277-acre Fair Park is also a huge draw, bringing in over 3 million people each fall.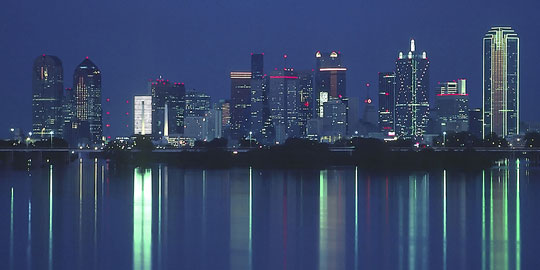 Dallas Skyline at Night
Dallas Information Directory
In-depth Dallas information and news can be found on these regional Dallas Libraries and Dallas Newspapers pages, respectively. Visitors to Dallas will find this Dallas Travel and Tourism website useful.
---
Copyright © 2012-2023 Zeducorp.
All rights reserved.
About Us
The Dallas-Fort Worth area map and downtown Dallas street map are © Globe Turner.
Map of Dallas, Texas